THE FIELD TRIPS
Field trips are one of the most important activities of the Society and participation is the best way to increase one's knowledge of local plants.  Most of the trips are for general study and monitoring of the flora and ecology of an area. Other trips are led by individuals who specialize in certain groups of plants and their trips are planned accordingly. While most trips emphasize plant study, other aspects of natural history and cultural heritage are not neglected. Trip participants are always free to ask questions about anything of interest they see. The leader or other members of the group can often supply an answer.
The location may be any place of botanic interest which is usually within 50 miles of New York City. We are not a hiking club and walking distances are usually not great. Those who come on the field trips are urged to participate in the Society's other activities as well. The phone numbers and e-mail addresses (when available) of each leader are given at the end of each trip description. Trips generally go rain or shine; if in doubt, check the website or contact the leader. Some trips are reachable only by automobile. Those in need of rides and those who are offering rides should post and check for messages on Torrey Botanical Society's Facebook and Twitter sites or contact the trip leader. Bus and train schedules listed in trip descriptions are subject to change; those who use public transportation are advised to check updated schedules in advance. Interested guests and non-members are always welcome on field trips.
Field trip leaders are asked to complete a field trip reporting form which includes vegetation lists and notes on any new or unusual plants or vegetation types to the Field Chair:
Email: Uli Lorimer
Subject line: "Torrey fieldtrip notes" Please click on the link to access the field trip reporting form: TBS Field Trip Instructions
These trip reports, when submitted, will be made available as a year end field trip summary publication.
I would like to thank all trip leaders for their time and effort in supporting the Torrey field programs.
Happy trails!
Uli Lorimer

2016 FIELD TRIP SCHEDULE
The Torrey Botanical Society has scheduled 15 trips for the 2016 field season, including joint trips with the Philadelphia Botanical Club, the Long Island Botanical Society, the Botanical Society of America's Northeastern Section, and the Olive Natural Heritage Society, along with several regional BioBlitz events.  Stay tuned, as we will update the list throughout the year.
If you would like to download and print the Field Trip Schedule, we have provided at PDF version 2016 Torrey Botanical Society Field Schedule
Sunday, April 17: CORSON BROOKS WOODS, STATEN ISLAND, NY        
A site history lacking significant human disturbance and the high soil pH of Corson's Brook Woods has resulted in one of the highest quality remaining natural areas on Staten Island.  Its northern hardwood community of Acer saccharum and Tilia americana is a forest cover type that is rare on Staten Island, where it is near its southern most range along the Eastern Seaboard.  Locally imperiled species such as Staphylea trifolia, Viola pubescens, Asarum canadense, Veratrum viride, Allium tricoccum, Sanguinaria canadensis, and Caulophyllum thalictroides can be found in the understory.  We will also search for state-endangered Dryopteris celsa and Euonymus americanus.  Wear sturdy shoes, and come prepared to protect your legs from thorns, as we will be bushwhacking through the forest's edge. Bring plenty of water, sunscreen, and tick repellant; the walk will last 2-3 hours.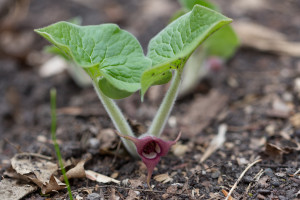 Directions: Meet at 10:00 AM at the intersection of Jasper St and Forest Hill Rd. By car from NYC: Take the Verrazano bridge and use exit 11 toward Bradley Ave, merging onto Gannon Ave N.  Turn left onto Wooley Ave, continuing onto Forest Hill Rd; then, turn left onto Jasper St.  Park as closely as possible to the intersection of Jasper St and Forest Hill Rd.  By bus from the St. George Ferry Terminal: Take the S61 bus towards SI Mall Yukon Av and get off at the Forest Hill Rd/Steers St. stop (30-40min bus ride). Walk 423 feet southwest on Forest Hill Rd toward Steer St and turn left onto Jasper St.
Trip leaders: Staten Island Museum Research Associate, Ray Matarazzo, and Brooklyn Botanic Garden Assistant Gardener, Will Lenihan
***Since this is an ecologically sensitive site, there will be limited participant slots available, so please RSVP to trip leader: Will Lenihan, 929-423-0129, wlenihan@bbg.org  ***
Saturday, May 14: JENNY JUMP STATE FOREST, WARREN COUNTY, NEW JERSEY
We will explore early spring flora along a system of trails with nice views. The hiking is moderate to easy.  Jenny Jump has numerous primitive campsites and cabins, so participants could come Friday evening and spend the night; or likewise stay Saturday night after the trip; if you want a cabin, reserve early as they go quickly on weekends during the Spring. Also there are restrooms/showers and potable water available. Visit the park's website for information, directions, and a map.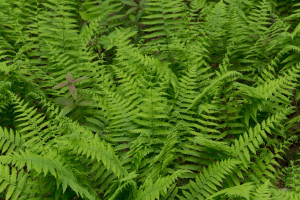 Directions: Meet at 10:00 AM in the parking lot next to restrooms (40.9118 -74.9214).
Trip leader: Steve Glenn, stevedglenn57@gmail.com, 631-662-8443
Sunday, May 15: BRONX PARK NORTH, BRONX, NY. 
Corydalis incisa (Thunb.) Pers., or incised fumewort, is an East Asian member of the Fumariaceae family recently discovered growing wild on the floodplain of the Bronx River in Bronx and Westchester Counties, New York. The species is fast-growing, highly fertile and reproduces asexually by tubers and sexually by seed explosively ejected from the fruit. The seeds are then carried by floodwaters and possibly also by foraging insects and animals, attracted by the small oily structures (elaiasomes) attached to the seeds.
The Bronx River, New York City's only fresh water river, flows twenty-four miles through Westchester and Bronx Counties. Incised fumewort currently occupies hundreds of acres along both banks of the River and is especially dense in the Bronx River Forest, just north of The New York Botanical Garden. Join NYBG botanist Daniel Atha for a tour of the Corydalis incisa population on the Bronx River.
Directions: Meet at 10:00 AM at the Botanical Garden Metro North Station.
Trip leader: Daniel Atha, datha@nybg.org, 718-514-3922
Week of May 16-22: NATIONAL PARK SERVICE CENTENNIAL BIOBLITZ at various national parks, but in Torrey Range: ; SAGAMORE HILL NATIONAL HISTORIC SITE, NY;  WEIR FARM NATIONAL HISTORIC SITE, CT
These are not Torrey-led field trips, but several of them are happening in our area, and in many other places across the country. Visit the NPS Centennial BioBlitz finder for more information. Most of these BioBlitzes are 24 hours from May 20 to 21.
Trip leader: check with your local national park for more information about a BioBlitz near you.
Saturday, May 21:  TIFFANY CREEK PRESERVE, OYSTER BAY COVE, NY  (Joint trip of the Long Island Botanical Society and the Torrey Botanical Society)
Situated atop the Oyster Bay Recessional Moraine, Tiffany Creek Preserve offers excellent views of the slope communities within the Oak Forest. We will hike through Hilltop, Mid and Low Slope communities, offering examples of both mixed shrub and mountain laurel Kalmia latifolia understories. We will eventually reach the wetland interface at Shutter Lane Pond with its rare North Shore stand of Atlantic White Cedar Chamaecyparis thyoides. Other rarities along the way will include Cucumber Tree Magnolia acuminata, Umbrella Magnolia Magnolia tripetala and Bigleaf Magnolia Magnolia macrophylla. Come prepared for a hike, bring lunch and liquid. Tick/insect repellent is recommended as Deer Ticks are a problem at Tiffany Creek. Bathroom facilities are not available.
Directions: Tiffany Creek Preserve, 45 Sandy Hill Road, Oyster Bay Cove, NY. Meet at 10 AM at the preserve parking area. For further directions and to register please email.
Trip leader: Allan Lindberg  ajlindberg@optonline.net
Wednesday, May 25: GREEN-WOOD CEMETERY, BROOKLYN, NY
We invite you to join us for an exploration of the volunteer native plants and giants of Green-Wood Cemetery. Built in 1848, Green-Wood is not only home to the final resting places of some of the oldest and most historic figures in U.S. history, but also to some of the oldest trees in NYC. Spring is an excellent time to visit the Cemetery thanks to the abounding dogwoods in bloom and early flowering graminoids and groundcovers surrounding the historic mausoleums and gravestones. We will visit some of the remnant native plant populations that have colonized the slopes of this historic landmark. Please be advised that some of the terrain is steep. This evening walk can culminate in a perfectly poured pint at the neighboring namesake beer garden, Greenwood Park, located at 555 7th Ave. between 19th and 20th St. 
Directions: Meet at 5:00 PM – please note the Cemetery closes at 7:00 PM, we will have a bit of leeway, but prompt arrival is appreciated. Meeting location: 5th and 25th street entrance gates. Pubic Transportation- from the Atlantic/Barclays Center stop in Brooklyn, take the R train going toward Bay Ridge. Exit at the 25th Street station. Walk east one block to Green-Wood at 5th Avenue and 25th Street. If you are using GPS: Please enter "25th Street and Fifth Avenue, Brooklyn, NY." Free parking is available within Green-Wood. Please park all vehicles on the right-hand side of the road. Parking on the grass is prohibited.
Trip leaders: Heather Liljengren, Heather.Liljengren@parks.nyc.gov; and Clara Holmes, Clara.Holmes@parks.nyc.gov
Thursday, June 2 to Sunday, June 5: JOINT MEETING OF THE NORTHEASTERN SECTION, BOTANICAL SOCIETY OF AMERICA AND TORREY BOTANICAL SOCIETY, OHIOPYLE STATE PARK, FAYETTE COUNTY, PA
We will lodge at Camp Christian, ideally located for staging field excursions to Ohiopyle State Park and several other natural areas in the Laurel Highlands of southwestern Pennsylvania and in the nearby panhandle area of Maryland/West Virginia.  The camp itself is located in Indian Creek valley recognized as "good botanizing ground" with rich mesic forest along the stream which flows through a steep-sided gorge and sections of forested floodplain.
We plan to spend a day in Ohiopyle State Park, a natural area with great plant diversity and scenic beauty, along the Youghiogheny River.  This section of the river is nationally recognized in the white-water sports community due to its waterfalls and churning rapids.  One of the botanical highlights of the trip will be Ferncliff Peninsula, a 100-acre botanical reserve containing many rare and unusual plants, with rocky, ice- and flood-scoured flats and steep forested slopes.  The unique microclimate from a warm protected gorge and a northerly flow of the river brings about southern wildflowers found nowhere else in Pennsylvania. Large-flowered Marshallia (Marshallia grandiflora), endemic to the Appalachians, and Carolina tassel-rue (Trautvetteria caroliniensis) grow in the river-scoured river banks, and buffalo-nut (Pyrularia pubera), a parasitic shrub, in the rich mesic forest of the peninsula.
The cost per participant, which includes lodging, meals, and speaker and field trip leader fees, is estimated to be $180 to $250, depending on the number of participants.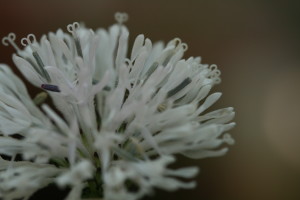 Learn more about the area by visiting the Western Pennsylvania Conservancy website and the park's Facebook page.
Trip leader/contact: Mark Bowers, monarda55@gmail.com
Friday, June 10: FOREST PARK, QUEENS COUNTY, NY
JOINT TRIP WITH THE LONG ISLAND BOTANICAL SOCIETY
Botany for beginners. Learn how to easily identify plants using the Newcomb's Wildflower Guide. The walk will last about 2 hours. Participants are encouraged to bring their own copy of the book. Forest Park is the third largest park in Queens and was designed by Frederick Olmsted in the 1890's.
Directions: We will meet at 10:00 AM at Wallenberg Square, which is located at the southwest corner of Park Lane South and Metropolitan Avenue in Kew Gardens. Take the Grand Central Parkway or Van Wyck Expressway to the Jackie Robinson Parkway. Get off at exit 6, Metropolitan Avenue. Make a left onto Metropolitan Avenue. Wallenberg Square will about 1/4 mile down the road on your right at the intersection with Park Lane South.
Trip leader: Michael Feder, mdfeder2001@yahoo.com
Saturday and Sunday June 10-11, GATEWAY NATIONAL RECREATION AREA, NYC Bioblitz
These are not Torrey-led field trips, but several of them are happening in our area, and in many other places across the country. Visit the NPS Centennial BioBlitz finder for more information. Most of these BioBlitzes are 24 hours from June 10 to 11.
Saturday, June 18: LEWIS HOLLOW TRAIL, WOODSTOCK, ULSTER CO., NY
JOINT TRIP WITH THE OLIVE NATURAL HERITAGE SOCIETY AND THE CATSKILL NATIVE PLANT SOCIETY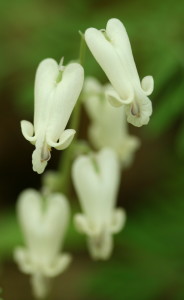 Mary Domville who co-authored the Flora of Ulster County, New York: An Annotated List of the Vascular Plants, collected many of her specimens in the environs of her home in Lewis Hollow. There she was able to record 21 species of plants found there and nowhere else in the Catskills. During our trip we will hope to find some of her rarities. Be prepared for some wet grounds. Bring sturdy foot ware. Also bring insect repellent, lunch and beverage.
Directions: Meet at 10:00 AM at the Woodstock Playhouse parking lot. From NYS Thruway exit 19 take NY-28 W approx.14.9 mi to NY-375. Turn right onto NY-375 and continue for 2.9 mi to Mill Hill Road (NY-212). Turn left onto Mill Hill Road (NY-212) and continue for approx. 470 ft. Woodstock Playhouse will be on your right.
Trip leaders: Paul Harwood, pharwood27@me.com, 917-502-8010; and Uli Lorimer, ulilorimer@bbg.org
Saturday, June 18: FRANKLIN PARKER PRESERVE,  BURLINGTON COUNTY, NJ
JOINT TRIP WITH THE PHILADELPHIA BOTANICAL CLUB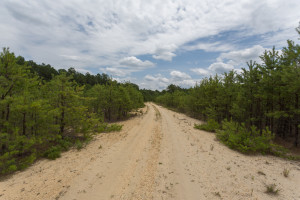 The Franklin Parker Preserve is a 10,000 acre property in Chatsworth, NJ owned and managed by the New Jersey Conservation Foundation. This area was once an active farm with cranberry bogs and blueberry fields. Here we will have an opportunity to identify many characteristic pine barren species in the preserve's uplands, cedar swamps, and aquatic habitats. Plan to spend 5 hours outdoors and come prepared with lunch, boots and rain gear. Directions and a map of the preserve can be found at http://www.njconservation.org/franklinparkerpreserve.htm. The trip should finish about 3 PM.
Meeting Site/Time: Franklin Parker Preserve Chatsworth Lake Entrance (Route 532). Meet at 10:00 am.
Directions: From Philadelphia: Take Route 70 to the Route 70/Route 206 circle (Red Lion Circle). Take Route 206 South approximately 2.8 miles to Medford Lakes-Tabernacle Road (CR-532) and TURN LEFT. Continue on CR-532 East through Tabernacle and toward Chatsworth for approximately 10.5 miles. Prior to a left-handed bend in the road (and your first glimpse of Chatsworth Lake), TURN RIGHT on to a sand road.
Leaders: Russ Juelg; Ryan Rebozo, ryan@pinelandsalliance.org
Friday, June 24 – Saturday, June 25: UPPER DELAWARE BIOBLITZ, SULLIVAN COUNTY, NY
This is not a Torrey-led field trip, but is tied in to the National Park Service Centennial celebration. The Upper Delaware BioBlitz will be at the Ten Mile River Scout Camp in Tusten Township. For more information, please see the BioBliz's website.
Trip leader: Upper Delaware BioBlitz, National Park Service,  info@upperdelawarebioblitz.com, office: 570-729-7842 ext. 3302, cell: 570-493-1022
Saturday, July 16: GLAMSSBORO/CLAYTON NJ FISH AND WILDLIFE MANAGEMENT AREA, GLOUCESTER COUNTY, NJ
JOINT TRIP WITH THE PHILADELPHIA BOTANICAL CLUB 
The Glassboro/Clayton FWMA is a ~3,000 acre tract of public land that surrounds the headwaters of the Little Ease, one of the major Maurice River tributaries.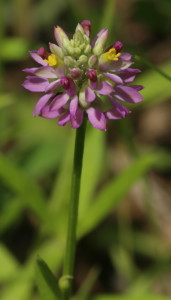 Extensive red maple wetlands are punctuated with relic upland ridges that support an interesting mix of Coastal Plain species. This wet forest was used only lumbering and charcoal. Most of that activity ceased in the 1930's. The State started management in the 1940's, resulting in the forest present today. The land use history and landscape provides opportunities for many unusual Coastal Plain wetland species and the swamp is known to support mistletoe, swamp pink, and Polygala mariana as well as a few other interesting species. We will focus on developing a species list for this largely inaccessible landscape. Anytime is tick time in South Jersey so be prepared with high boots or spray. About 2,000 of the 3,000 acres are wetlands so be prepared for some wet walking as well.
Directions: Meet at 10:00 am. The trip will begin from the FWMA Parking Lot at the Power Line Crossing, Fries Mill Road, 0.5 mi N of Carpenter Avenue. From Philadelphia: Follow NJ Route 42 south into Washington Township (11 miles from base of Walt Whitman bridge to the split with the AC Expressway), bear right off high onto Rt. 42/168, into the "Township" and not onto AC Expressway. Proceed through multiple traffic signals and make right at intersection with Fries Mill Road, approximately 1.5 miles. Follow Fries Mill Road south through 4 traffic signals (last one at Rt. 322). Proceed 0.9 miles south beyond Rt. 322, turn right into roadside FWMA parking lot under power line. Total distance from base of bridge: ~16.5 miles. NJ Residents: Proceed to either Glassboro (west) or Williamstown (east), Gloucester County. Travel on Rt. 322 to the intersect with Fries Mill Road (place name "Downer"). Follow Fries Mill Road south 0.9 miles to roadside FWMA parking lot. The trip should end around 3:00 PM.
Leader: Joe Arsenault, 856-697-6044; njplants@aol.com
Saturday, July 30: MARINE PARK, BROOKLYN, NY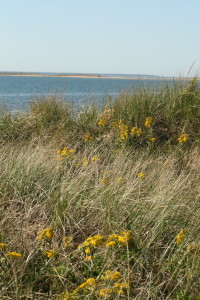 We will explore the "wilder" western side of the park. Marine Park is the largest city-owned park in Brooklyn at 798 acres. Over half of the park is comprised of coastal forest, grasslands and salt marsh. Significant investment by NYC Parks and the US Army Corps of Engineers over the last decade have restored vital habitat to the eastern side of the park and to White Island, a man-made island in the mouth of Gerritsen Creek. The western side of the park (133 acres) contains similarly important natural resources; however it remains highly-impacted and at risk of further degradation due to destructive uses. Maritime Shrubland and Successional Maritime Forest habitat, dominated by sumacs, black cherry, bayberry and groundsel flourish in pockets and represent a unique forest type in NYC. Other sections of the site, however, are dominated by invasive species such as black locust, Asiatic bittersweet, Phragmites, callery pear and mugwort.
Directions: Meet at 10:00 AM at the corner of Gerritsen Ave. and Seba Ave. at the benches at the Seba Ave Skate Park. B31 bus stop.
Trip leader: Helen Forgione, helen.forgione@parks.nyc.gov, 917-304-7185
Saturday, August 6: MANUMUSKIN RIVER WATERSHED, CUMBERLAND COUNTY, NJ
JOINT TRIP WITH PHILADELPHIA BOTANICAL CLUB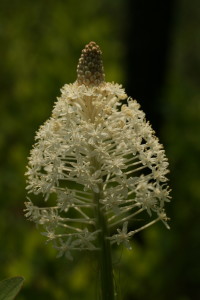 This trip will explore the various environments of the Manumuskin River watershed. This area is one of the few places in Cumberland Co. to see typical Pine Barrens vegetation, including Pyxidanthera barbulata and Xerophyllum asphodeloides. Rare species we will be looking for include: Amianthium muscitoxicum, Andropogon gyrans, Calamovilfa brevipilis, Chionanthus virginicus, Croton wildenowii, Desmodium laevigatum, Desmodium strictum, Gymnopogon ambiguus, Lespedeza stuevei, Lobelia canbyi, Panicum hemitomon, Platanthera cristata, P. ciliaris, Quercus michauxii, Schizaea pusilla, Scleria minor, Scleria pauciflora Scleria reticularis, Toxicodendron pubescens, and Utricularia purpurea. If there is time, we will visit the tidal portion of the river to look for the federally-threatened Aeschynomene virginica. The area also has a rich history, and we will be in the vicinity of some these historical sites, including the Defiance bloomery forge (est. ca. 1785) and the Cumberland Iron Furnace (est. 1810).
Directions: Contract trip leaders for meeting location and time.
Trip leaders: Uli Lorimer, ulrichlorimer@bbg.org, 718-623-7200; and Gerry Moore, gerry.moore@gnb.usda.gov, 336-370-3337
Sunday, August 7: CLAY PIT PONDS STATE PARK PRESERVE, STATEN ISLAND, NY
 The sand barrens and acidic wetlands of Clay Pit Ponds State Park Preserve are unique in New York City for their similarity in character to the New Jersey Pine Barrens.  This 244-acre park sits atop a layer of sand and clay that was deposited during the Cretaceous Period.  Mining operations of clay for brickworks and pigment during the mid-19th century to early 20th century have marked the landscape with numerous ponds and wetlands that now support locally rare species such as Drosera intermedia and Vaccinium macrocarpon.  In the upland xeric areas, we will find Quercus stellata, Quercus marilandica, Quercus x bushii, and Pinus rigida as well as the two most endangered pine species in New York State, Pinus echinata and Pinus virginiana.  We will also search for other state-endangered or threated species including, Viburnum nudum, Eupatorium serotinum, and Pycnanthemum verticillatum. Bring sturdy footwear, insect repellent, lunch and beverage.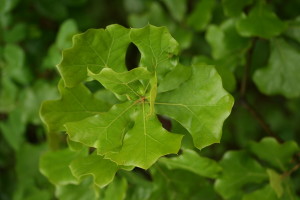 Directions: Meet at 10:00 AM in the Clay Pit Ponds Park Preserve parking lot near the administration buildings at 83 Nielsen Avenue. By car from NYC: Take the Verrazano west to Route 440 south. Take exit 3A to merge onto Veterans Rd W; turn left onto Eglewood Ave, left onto E Srv Rd/Veterans Rd E, left onto Sharrotts Rd, and right onto Carlin St continuing on to Nielsen Ave.  There is parking at the end of Nielson Ave.  By bus from the St. George Ferry Terminal: take the S74 bus to Sharrotts Rd. left to Carlin St. to Nielsen Ave. (60-70min bus ride).
Trip leaders: Staten Island Museum Research Associate, Ray Matarazzo, and Brooklyn Botanic Garden Assistant Gardener, Will Lenihan,  wlenihan@bbg.org, 929-423-0129
Saturday, August 27:  BAYARD CUTTING ARBORETUM STATE PARK, SUFFOLK COUNTY, NY (Joint trip of the Long Island Botanical Society and the Torrey Botanical Society) 
We will look for interesting weeds around the community garden and at the maintenance/dump area.  Then on to the Paradise Island Native Woodland trail which has a pine barrens type wet woods as well as a variety of sandy soil species.  We will walk along the bulk-headed Connetquot River, but there are many interesting plants along the way.  There is also a series of small wooded ponds which we will explore.
Sunscreen, insect repellent, and water to carry are all recommended.  I will carry a lunch/snack to eat on the go.  There is a cafe, but this may be crowded if the weather is nice.
Directions:  We will meet just after 10 a.m. (the gate opens at 10:00) in the southern (far) end of the main parking lot.  This is closest to the main building.  Take the Southern State Parkway east and continue south on the Heckscher Spur.  Get off at Exit 45E and head east on  Montauk Highway.  Travel about 3/4 mile and the entrance will be on the right.  The address is 440 Montauk Highway, Great River.  There is an $8 Vehicle Use Fee unless you have an Empire Pass.
Trip Leader: Rich Kelly phone # 516-509-1094
Saturday, September 3: BLACK RUN PRESERVE, BURLINGTON COUNTY, NJ
JOINT TRIP WITH THE PHILADELPHIA BOTANICAL CLUB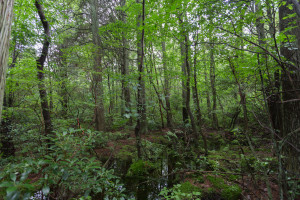 The Black Run Preserve is 1,300 acres of Pine Barren habitat in Evesham, NJ maintained by the Friends of Black Run group. This area was recently designated as a preserve in 2012 and contains an interesting combination of pitch pine uplands, lowlands and cedar swamps less than 20 miles from Center City Philadelphia. Plan to spend approximately 4 hours outdoors and come prepared with lunch, boots and rain gear. More information on the Black Run preserve can be found at blackrun.org. The trip should end around 2:00 PM.
Meeting Site/Time: Meet at 10:00 am.  Links Golf Club Parking Lot (100 Majestic Way Marlton, NJ 08053)
Directions: From Philadelphia: From Benjamin Franklin Bridge, follow signs for 38/70 East, Merge onto NJ-70 E/Marlton Pike W via the ramp to Cherry Hill, continue to follow NJ-70 E for 8.3 miles. Take the ramp right for NJ 73 South and continue for 1.4 miles. Just past the Promenade shops on the left and Bradley's Funeral Home on the right, make a jug-handle to turn left onto the Marlton Parkway(at traffic light for Evesham Rd/Marlton Pkwy). Continue on Marlton Parkway, which turns into Taunton Lake Road for total of 3.2 miles. Drive past the first entrance to Kings Grant, and past the lake on your right, and make a right turn onto Crown Royal Parkway. Drive for 0.7 miles and turn left onto Majestic Way and the entrance for the golf club. (Golf Club is 5th left, once you have entered Kings Grant)
Leader: Ryan Rebozo, ryan@pinelandsalliance.org
Saturday, September 10: THE NEW YORK BOTANICAL GARDEN, BRONX, NY.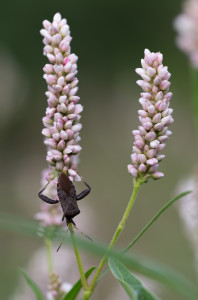 Smartweeds of New York. With twenty species in the northeastern United States, the genus Persicaria ranks among the largest genera of flowering plants, just behind milkweeds and sunflowers. Many are native wetland species whose seeds are an important food source for waterfowl. Others such as the East Asian mile-a-minute vine can inflict great ecological and economic harm.  On this field trip, Daniel Atha will point out the native and naturalized species growing on the Garden grounds, indicating unique characters for identification.
Directions: Meet at 10:00 AM at the Botanical Garden Metro-North Train Station.
Trip leader: Daniel Atha, datha@nybg.org , 718-514-3922
Saturday, September 10: ABBOTT MARSHLANDS, CENTRAL, NJ
Aquatic plant primer, for beginners but all are welcome. Abbott Marshlands, formerly the Hamilton – Trenton – Bordentown Marsh, Mercer County, NJ. In the morning, we will examine common wetland species in and around the lake, but Wolffiella gladiata, a NJ rare species, is likely. After lunch, we will visit a tidal marsh site, part of the northernmost tidal freshwater wetland on the Delaware River. The path in some areas may be muddy; be prepared for wet walking. Hip boots or VERY old footwear are recommended for the tidal marsh site.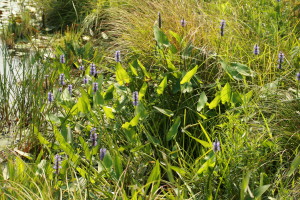 Directions: Meet 10:00 AM at the Mercer County Roebling Park parking lot at Spring Lake, Hamilton, NJ. Visit Abbott Marshland's website for information, directions and a map. Take South Broad St. (NJ Rt. 206) in Hamilton to Sewell Ave.; at the end of Sewell, turn left and drive down the hill. Bring lunch, beverage, and insect repellent.
Trip leader: Mary Leck, leck@rider.edu, 732-821-8310
Saturday, September 17: LIBERTY STATE PARK, HUDSON CO., NJ.
We will explore a true "urban wilderness," the normally off-limits, intensively studied 102 ha interior of a former rail yard that underwent natural succession for more than 50 years. Expect to see species-rich, unique plant communities formed by the fusion of non-native and native species.  This area, formerly known as "the ballast dumps of Communipaw," has been the historical entry point of many non-native species and was the botanical "playground" for numerous early botanist (e.g., Addison Brown, Joseph Schrenk, Nathaniel Lord Britton, and later on Karl Anderson) who added many new species to the North American flora checklist here. Let's find out what is still here and what's new! We need not to enter swampy areas (but can), but expect to encounter some very heavy vegetation (it's a jungle out there!) and some ticks (no deer ticks though). Bring plenty of beverage, lunch, insect repellant, and sturdy footwear.
Directions: Meet at 10:00 AM at the parking area opposite the Nature Interpretive Center at Freedom Drive. By car: Liberty State Park is at the New Jersey Turnpike Exit 14b, follow the signs to the park and turn left on Freedom Way, the Center is about 0.5 on the right, the parking area is opposite. Public Transportation: the NJ Light Rail has a station "Liberty State Park" (if you choose to come that way call me before, so I can arrange pickup).
Trip leader: Claus Holzapfel, holzapfe@andromeda.rutgers.edu, 732-501-9235
Saturday, October 1: HEMPSTEAD PLAINS, HEMPSTEAD, NY
Betsy Gulotta, Conservation Project Manager of Friends of Hempstead Plains, will conduct a tour of the 19-acre tall grass prairie remnant at Nassau Community College, including a visit to the new state-of-the-art green and sustainable Hempstead Plains Education and Research Center on the site. As fall is the most interesting and beautiful time of year on the prairie, you will see native grasses and wildflowers at their peak. Techniques of habitat management and prairie restoration will be discussed, including projects that welcome community involvement and participation.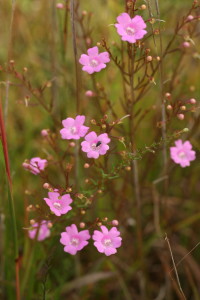 Over 250 species of plants are found on the Hempstead Plains, along with countless numbers of birds, butterflies and other insects. Some are considered rare and endangered, such as the globally endangered plant, Sandplain gerardia, Agalinis acuta, which occurs in only 11 places in the world. The habitat is managed by Friends of Hempstead Plains at Nassau Community College, a not-for-profit organization, whose mission is to protect and restore the native prairie grassland through scientific education and research.
Directions: Meet at 10:00 AM by the parking lot. By car: take Meadowbrook Parkway to Exit M4; follow signs to Charles Lindbergh Blvd. When you cross over the Parkway stay to the right and take first right turn into NCC East Campus. You will see parking for the Hempstead Plains on your right.
Contact: Betsy Gulotta, betsy.gulotta@ncc.edu, 516-317-7267