Fall 2016
The Sinister Beauty of Carnivorous Plants
6:30pm Tuesday October 4, 2016 
Presented by Matt Kaelin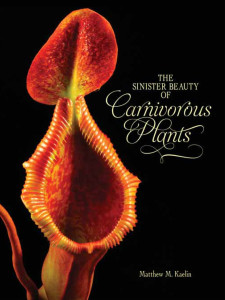 Abstract: The Sinister Beauty of Carnivorous Plants by author Matthew M. Kaelin, and distributed by Schiffer Publishing, portrays the alluring nature of carnivorous plants in a collection of astonishing photography. Included is information on the cultivation requirements for growing these fantastic specimens, the carnivorous plants native to the author's home region on Long Island, NY, and the threats to the plants' natural habitats and the conservation organizations that are working to protect them. The presentation will include many of the finest images seen in the book, and the author will go further in depth about the material, to provide a greater understanding of this wonderful and bizarre subject.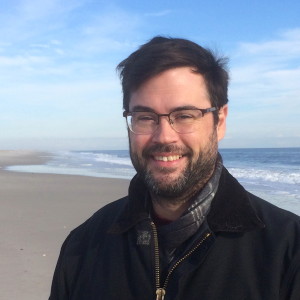 Biographical Sketch: With a life-long interest in carnivorous plants, Matthew M. Kaelin has exhibited his photography in fine art galleries, authored natural history articles and works to conserve the local populations and ecosystems of the native carnivorous plants of Long Island, NY. He has successfully cultivated a wide collection of carnivorous plants for many years, has won horticultural awards, and named two Nepenthes cultivars.
The Rich History of Lichenizing in the Chic Choc Mountains, Québec, Canada
6:30pm Tuesday November 1, 2016 
Presented by Dr. Richard Troy McMullin, Canadian Museum of Nature
Abstract: The Chic-Choc Mountain Range (Chic-Chocs) on the Gaspé Peninsula in eastern Québec is part of the northernmost region of the Appalachian Mountains in continental North America. Formed ca. 480 million years ago, the Chic-Chocs have eroded over time and the summits of many peaks are now large plateaus (up to 9 km in length). Plateaus above ~1000 m have arctic-alpine environments that are hypothesized to have been nunataks during the Wisconsin glaciation. These conditions combined with a coastal influence and regionally uncommon substrata, such as amphibolite and serpentine rock, have contributed to a rich lichen biota with many disjunct populations, which have attracted lichenologists for over a century. A historical review of lichen collecting in the Chic-Chocs will be presented. This mountain range has been visited by lichenologists almost every decade since 1882 and specimens have been reviewed by specialists across the globe. The results from these collectors will also be presented. The lichen biota of the Chic-Chocs includes over 600 lichen and allied fungi species, at least 15 species that reach their southern limit in eastern North America, and 6 species that are not known to occur for over 1000 km to the north.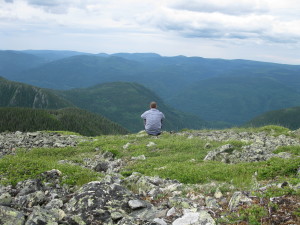 Community Structure of Cerambycid Beetles in a Forest Mosaic on the Osa Peninsula, Costa Rica
6:30pm Tuesday December 6, 2016 
Presented by Lin Li, The New York Botanical Garden
Abstract: TBA.
All lectures presented at:
Arthur and Janet Ross Lecture Hall
The New York Botanical Garden
200th Street and Kazimiroff Blvd, Bronx, NY 10458
Get directions »
MetroNorth Harlem line trains stop at Botanical Garden Station. Subway D and 4 trains have stops on Bedford Park Blvd., and the connecting bus 26 stops just outside the Botanical Garden's Mosholu entrance.
See our calendar for all current events.


In extremely inclement weather, you can email the Program Coordinator, Uli Lorimer at ulrichlorimer@bbg.org with the subject line "Torrey Lecture Cancelation Inquiry" to inquire about lecture changes.