Fall 2016
The Sinister Beauty of Carnivorous Plants
6:30pm Tuesday October 4, 2016 
Presented by Matt Kaelin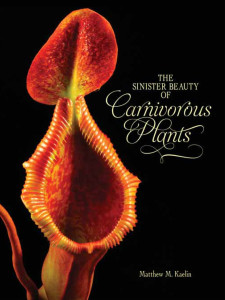 Abstract: The Sinister Beauty of Carnivorous Plants by author Matthew M. Kaelin, and distributed by Schiffer Publishing, portrays the alluring nature of carnivorous plants in a collection of astonishing photography. Included is information on the cultivation requirements for growing these fantastic specimens, the carnivorous plants native to the author's home region on Long Island, NY, and the threats to the plants' natural habitats and the conservation organizations that are working to protect them. The presentation will include many of the finest images seen in the book, and the author will go further in depth about the material, to provide a greater understanding of this wonderful and bizarre subject.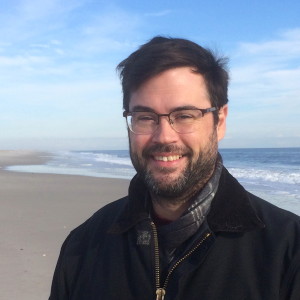 Biographical Sketch: With a life-long interest in carnivorous plants, Matthew M. Kaelin has exhibited his photography in fine art galleries, authored natural history articles and works to conserve the local populations and ecosystems of the native carnivorous plants of Long Island, NY. He has successfully cultivated a wide collection of carnivorous plants for many years, has won horticultural awards, and named two Nepenthes cultivars.
The Rich History of Lichenizing in the Chic Choc Mountains, Québec, Canada
6:30pm Tuesday November 1, 2016 
Presented by Dr. Richard Troy McMullin, Canadian Museum of Nature
Abstract: The Chic-Choc Mountain Range (Chic-Chocs) on the Gaspé Peninsula in eastern Québec is part of the northernmost region of the Appalachian Mountains in continental North America. Formed ca. 480 million years ago, the Chic-Chocs have eroded over time and the summits of many peaks are now large plateaus (up to 9 km in length). Plateaus above ~1000 m have arctic-alpine environments that are hypothesized to have been nunataks during the Wisconsin glaciation. These conditions combined with a coastal influence and regionally uncommon substrata, such as amphibolite and serpentine rock, have contributed to a rich lichen biota with many disjunct populations, which have attracted lichenologists for over a century. A historical review of lichen collecting in the Chic-Chocs will be presented. This mountain range has been visited by lichenologists almost every decade since 1882 and specimens have been reviewed by specialists across the globe. The results from these collectors will also be presented. The lichen biota of the Chic-Chocs includes over 600 lichen and allied fungi species, at least 15 species that reach their southern limit in eastern North America, and 6 species that are not known to occur for over 1000 km to the north.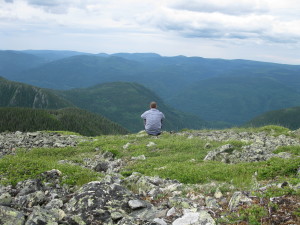 Tropical Forest Beetles and Urban Plant Adaptations: Two talks by Recent City College Graduates
6:30pm Tuesday December 6, 2016 
Community Structure of Cerambycid Beetles in a Forest Mosaic on the Osa Peninsula, Costa Rica
Presented by Lin Li, The New York Botanical Garden
Abstract: Due to anthropogenic activities, tropical rain forests face many challenges in sustaining biodiversity and maintaining global climates. This study explores how forest successional stage, tree composition, and stratum affect communities of saproxylic cerambycid beetles—concealed feeders that play important roles in forest nutrient cycling. Forty trees in five families (Fabaceae, Lecythidaceae, Malvaceae, Moraceae, and Sapotaceae) were sampled in a mosaic of old-growth and secondary forest on the Osa Peninsula, Costa Rica. Bait branches yielded 3549 cerambycid individuals in 49 species. Species richness was almost identical in old-growth and secondary forest, and both yielded specialists, but abundance was higher in old-growth forest. Overall community structure was most strongly influenced by host plant species; within most plant families it was also impacted by forest successional status. Moraceae was the exception, presumably because the focal tree species was abundant in both old-growth and secondary forest. Several host and old-growth specialist species reached high densities within patches of old-growth forest, but seldom colonized apparently suitable trees within secondary forest. This suggests that even small areas of old-growth forest can act as refuges, but that secondary forest may act as a barrier to dispersal. The vulnerability of specialized saproxylic insects to land use change will be linked to the ability of their preferred hosts to disperse to and persist in successional habitats; rearing studies may provide the most accurate method to monitor community changes over time. .
Urban Plant Community Assembly and Plant Evolution: Does urbanization select for specific plant traits and cause plant populations to evolve?
Presented by Rebecca Panko, Rutgers University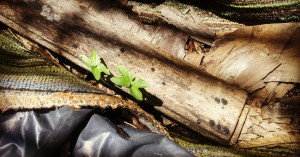 Abstract: Urban areas are expanding rapidly and more than half the world's human population now resides in cities. This growth has significant impacts on plant communities: localized extinction and reduced ecosystem services are only some of the ecological consequences of increased urbanization. Rebecca Panko aims to identify mechanisms that drive urban plant community assembly and urban plant evolution using a trait-based approach. She hypothesizes that certain plant traits (e.g., self-compatibility, vegetative reproduction, abiotic pollination syndromes) are better suited to adapt to the fragmentation, increased impervious surface, and changes in abiotic and biotic factors characteristic of urban environments. Her dissertation project assesses the impact of urban environments on the interspecific and intraspecific variation of "urban associated" traits.
All lectures presented at:
Arthur and Janet Ross Lecture Hall
The New York Botanical Garden
200th Street and Kazimiroff Blvd, Bronx, NY 10458
Get directions »
MetroNorth Harlem line trains stop at Botanical Garden Station. Subway D and 4 trains have stops on Bedford Park Blvd., and the connecting bus 26 stops just outside the Botanical Garden's Mosholu entrance.
See our calendar for all current events.


In extremely inclement weather, you can email the Program Coordinator, Jessica Allen at jallen@nybg.org with the subject line "Torrey Lecture Cancelation Inquiry" to inquire about lecture changes.