Spring 2015

Cashews, Mangoes and Poison Ivy, Oh My!
Sunday March 1, 2015 – 4 pm in Watson Building room 302 @ The New York Botanical Garden
Presented by Dr. Susan Pell, Science and Public Programs Manager, U.S. Botanic Garden, and outgoing President of the Torrey Botanical Society
Abstract: Many interesting stories about plant ecology, morphology, economics and evolution can be told using the cashew family (Anacardiaceae) as an example. The lineage includes numerous interesting economically important plants, such as  mangoes and pistachios, as well as ecologically and evolutionarily interesting species like poison ivy and aromatic sumac. Come on a journey through the usefulness, diversity and evolution of this important plant family that counts frankincense and myrrh among its closest relatives.

Once Upon a Time: Wily Nightshades and the Rebranding of Botany
Tuesday April 7, 2015 @ 6:30 pm – The Central Park Arsenal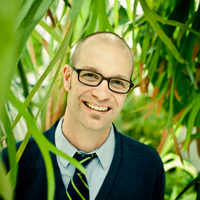 Presented by Dr. Chris Martine, David Burpee Professor in Plant Genetics & Research and Director of the Manning Herbarium at Bucknell University
Abstract: The Australian bush tomatoes of the genus Solanum have been described as "gender-bending" plants with a penchant for manipulating bee visitors. Putting this system into an ecology and evolution framework has resulted in novel understandings of plant reproductive biology and led to the discovery of new species. It has also helped to generate the sort of dynamic stories that the teaching of botany often requires – including the use of new/social media to enhance the storytelling. At a time when botanical education and interest in plants each appear to be in decline, finding good stories and embracing new ways of sharing them are critical steps in the "rebranding" of Botany.
The Power of Place in Fern Evolution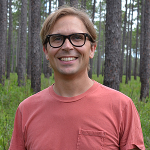 Tuesday May 5, 2015 @ 6:30 pm – The Central Park Arsenal
Presented by Dr. Eric Schuettpelz, Research Botanist & Assistant Curator, National Museum of Natural History, Smithsonian Institution, Department of Botany
Abstract: TBA
The December & March lecture will be presented at:
Arthur and Janet Ross Lecture Hall
The New York Botanical Garden
200th Street and Kazimiroff Blvd, Bronx, NY 10458
Get directions »
MetroNorth Harlem line trains stop at Botanical Garden Station. Subway D and 4 trains have stops on Bedford Park Blvd., and the connecting bus 26 stops just outside the Botanical Garden's Mosholu entrance.
See our calendar for all current events.


In extremely inclement weather, you can email the Program Coordinator, Uli Lorimer at ulrichlorimer@bbg.org with the subject line "Torrey Lecture Cancelation Inquiry" to inquire about lecture changes.